"A Clear Road to Stanford"
8" x 10" oil on Linen, by San Francisco Bay Area Artist, Riki R Nelson
About the creation of "A Clear Road to Stanford" which will be part of an exhibit at Peabody Fine Art in Menlo Park starting July 8th, 2011.
These paintings, are an expression of my impression of the community; of it's history, of what makes it special and unique,
The Stanford Campus is beautiful, and filled with some of the finest most dedicated young minds in the world.
While photographing the campus one morning in early Spring, I was overwhelmed by the sense of potential, the feeling that anything was possible. That nothing could stand in the way of even the wildest aspirations and dreams in this place. This painting is meant to express that experience.
As an artist, I have my own vision, that is separate from the actual photos I use as reference, the intangible elements that defy words, but can only be expressed - hopefully- with imagery.
see more work by this artist
Riki R Nelson
Part of an exhibit at Peabody Fine Art Gallery in Menlo Park.
exhibit website http://www.riki-arts.com/art-2011/shows-peabody/art-show-peabody.html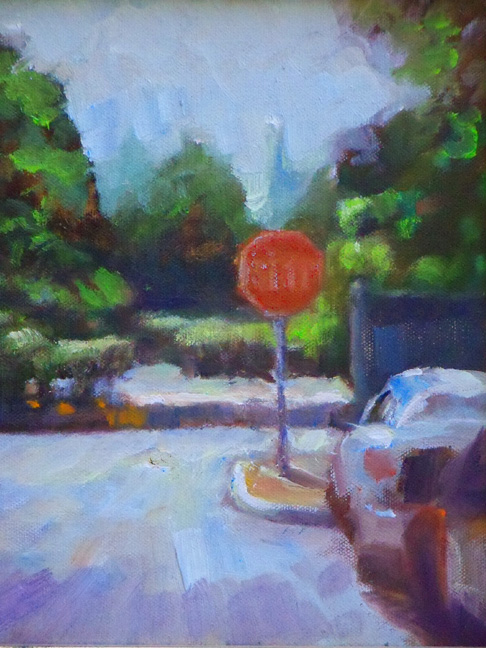 "A Clear Road to Stanford"
Stanford University
8" x 10" oil on linen